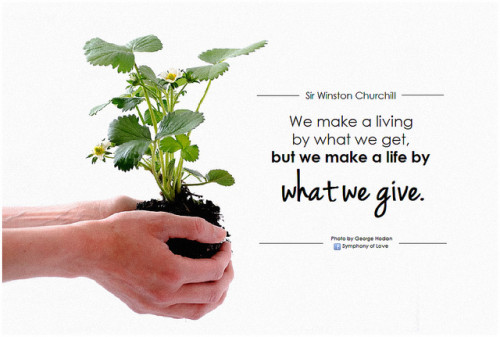 Uplifting news! This true life inspiring tale contains an excellent account of synchronicity and the selfless goodness of humanity.
With a doctor's prediction of under a year to live, terminal cancer patient, Kallio, had decided to give away his possessions to people who could use them. Giving it all away is, I believe, a very healthy way to deal with the passing of ones physical body from this existence. Giving it all away can help to lighten ones worries, since it's about tying up loose ends rather than leaving everything undone and unresolved. It would help to mentally transition toward accepting ones own death.
Meanwhile though, in this instance, Kallio was living without a flushing toilet or operable lights in his home. They had stopped working but he didn't feel up to bothering people about it. However, when someone came to pick up some of the items he was giving away, she discovered his situation and asked if she could involve the community. Within 20 minutes, there were people at his home beginning the repairs. Also, over 6 thousand dollars have been raised to help with his medical and daily living expenses.
Grasch found Kallio's concern for others inspiring. "To be on borrowed time and yet care so much about the community — to make sure people have his clothes because they can't afford them," she said.
It's not that we strategically give so that we can receive, but it's really cool when by giving it all away, Kallio received more than he ever imagined. He didn't need more stuff, but he needed a hand with some repairs and some care about his wellbeing. He needed some support and attention.
When we let things go that we don't even need or use at all, it's nice to imagine that just maybe, some of that stuff gets to help people who are having a really hard time and it makes their lives a smidgen more happy. Volunteering is exactly that kind of situation, where you can make a noticeable difference in the world.
In this case, Kallio's new friends pitched in and gave him a hand at just the right time. It wouldn't have happened though, if Kallio hadn't decided to give it all away in the first place. By asking for nothing, and by giving freely, he got exactly what he needed most.
Yay! I love it!!!