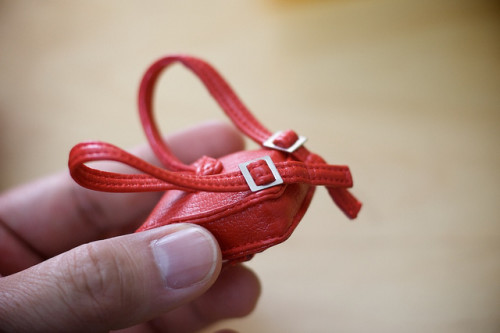 Travel is about freedom & exploration so don't be burdened with the kitchen sink
Even when I first started travelling I had only one bag – but it was enormous! Having no experience, I didn't know what to expect so I brought stuff for every occasion. I think my huge backpack weighed close to 50 pounds, but maybe that's just how I remember it now. It was about twice the size of my torso. It was cumbersome, awkward and it slowed me down. Whenever I wanted to find something in my bag, it was difficult because there was so much to look through.
The more you travel, the less you bring each time
The last few times I've gone on a winter vacation to a nice warm destination, I brought a tiny backpack. When the bag was full it only weighed 12 pounds. Even with such a small bag, I fit in lots of useful stuff and even a few items I could do without.
Lucky for us, hotels already have plenty of things we need, so we don't need to bring towels, soap, bedding, cookware, etc. There is also an abundance of exotic and delicious food all over the globe, so there's no need to bring food either.
North Americans love to travel to warm places for a break from winter. This being the case makes it even easier to pack lighter. Bring items that can serve multiple functions. For example, I chose swimwear that can double as shorts, or tops/bras. I also brought sandals that can be worn in the water and are also comfortable on long hikes.
The secrets to packing light are: a smaller bag & a list
Things may get out of control if packing begins with piles of stuff and then you proceed to find bags to carry it all. On the other hand, when you start off with a small bag, it provides a boundary to work within. If it doesn't fit in the bag, it doesn't make it on the trip. With a small bag as a guideline, it's easier to get definitive about the essential versus the excess.
For the last few years I've been using a Deuter Race Exp Air backpack. It's 12 Litre with a zipper that allows it to expand to 15 L. It's a simple design that has a section for a water bladder for biking or hiking, and it works just as well as for carrying a laptop or other items around town. I like that it comes with a rain cover and that the parts that touch my body are made of mesh to minimize sweating. When using this bag for longer trips, this carry-on luggage not only got my gear to the destination for a two week vacation, but it was also very useful throughout my trip as a day bag. I have the previous model and I find that the shoulder straps are not the most comfy when the bag is full and I'm carrying it for many hours. I see they have adapted some of their bags to fit ladies better, so perhaps the newer model would be better. I still love it though and use it while bike riding, hiking and travelling. However, there are tons of other small bags that could serve your purposes. See what will work best for you.
The second key to packing light is a great packing plan. The reason you bring less stuff each time you travel is because you kept a great list! When you return home, you can go over the packing list and make note of the stuff you barely used, or didn't need at all. If there was something that would have been more helpful to bring, you can even switch or add items to make the next trip even smoother.